Case studies
References of our customers

Magnetic chucks for Sonicam company
Sonicam is working with Walmag since 2011 to ensure a perfect and secured positioning of Glass Industry moulds on our polishing machine thanks to their magnetic holders. With robust and reliable products we ensure our customers a total satisfaction.

Permanent magnetic chuck for KEBO
In 2018 we ordered by Walmag 6 permanent magnetic plates 240mm x 240mm. The magnets had to be adapted to our handling and zero point clamping system.
Thanks to the flexibility and the fast delivery time from Walmag, we were able to implement the system on time.

Thanks to the high quality standard of the pallets, we are able to produce workpieces automatically in tolerances of less than 0.005mm.

Should we need magnetic chucks again in the future, Walmag is our first address.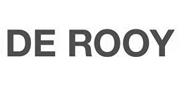 Magnetic applications for De Rooy
De Rooy has been cooperating with Walmag Magnetics since 2013.
You can find large number of their lifting magnets and magnetic chucks in operation on our grinding, milling or turning machines.
We do appreciate the high quality of Walmag product design, expert advice and short response, as well as delivery, times.
In addition, Walmag company is able to find solution for non-standard applications. Being a manufacturer, Walmag can produce tailor-made systems according to specific customer requests.
Walmag products are reliable and help us to significantly increase our production efficiency. This results in shorter delivery times and increased quality for our customers.