We are closed during Christmas holidays 18.12.2021 - 2.1.2022
WALMAG MAGNETICS s.r.o.
Make it easier to handle parts in warehouses, workshops, metallurgy and steel plants. Our lifting magnets can quickly and effectively clamp and release metal materials - you save time and human strength.
More about lifting magnets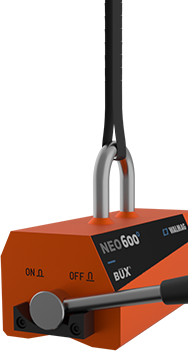 Achieve maximum efficiency in milling, grinding and turning parts. Magnetic chucks immediately fix workpiece. Moreover, there is no mechanical deformation.
Look at magnetic chucks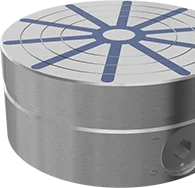 Ferromagnetic materials containing alloys hold quite a lot of magnetism after they have been exposed to a magnetic field. To remove residual magnetism, the workpiece must be subjected to an alternating magnetic field which gradually decreases to zero.
I need to demagnetize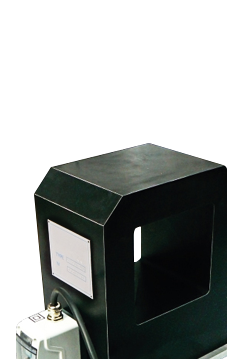 Magnetic chucks for milling
---
Reduce milling downtime with the strongest magnetic chucks by Walmag. Make use of 5-side machining, low vibrations and no workpiece deformation at a press of a buton with electro-permanent chuck Mastermill. Or have your robot load zero-point Neomill Compact permanent magnetic pallets into your automated machining cells.
Show me more about milling magnets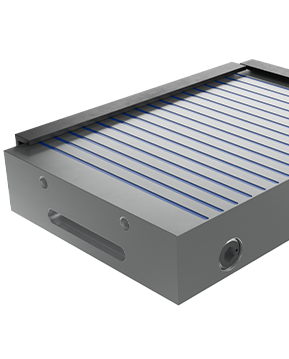 We provide professional warranty and post-warranty service, repair, repair of all technologies, and operator training for all Walmag magnetic applications.
More informations about service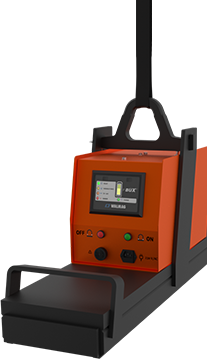 References
Sonicam is working with Walmag since 2011 to ensure a perfect and secured positioning of Glass Industry moulds on our polishing machine thanks to their magnetic holders. With robust and reliable products we ensure our customers a total satisfaction....

Read more

In 2018 we ordered by Walmag 6 permanent magnetic plates 240mm x 240mm. The magnets had to be adapted to our handling and zero point clamping system.Thanks to the flexibility and the fast delivery time from Walmag, we were able to implement the system on time....

Read more

De Rooy has been cooperating with Walmag Magnetics since 2013....

Read more