Customer:
Company producing electric motors for turnkey projects (manufacturers of pumps, compressors, air conditioning).
Customer requirements:
Modification of STD lifting magnets for specific large loads, simplification of magnet operation (used in the company for many years).
Sample applications: 
Neo 600 - 1000 with a modified prism shape and SPC lever with safety catch in the handle:
Handling of stator packages with diameters of 350 – 620 mm. The SPC lever makes one-handed handling easier.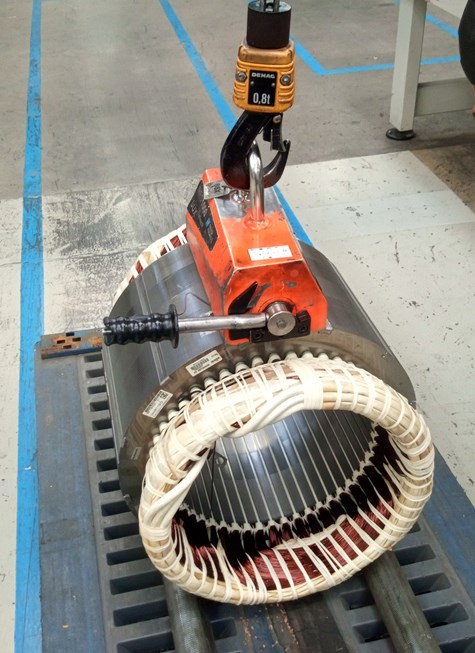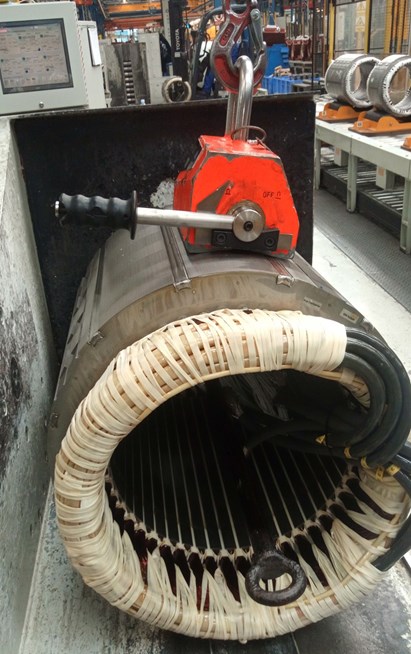 Neolift 300 with SPC pole extension pieces – handling of (non-magnetic) pallets:
Using SPC shaping of the pole extension pieces, it is possible to insert the magnet into a narrow profile (while maintaining optimal holding force).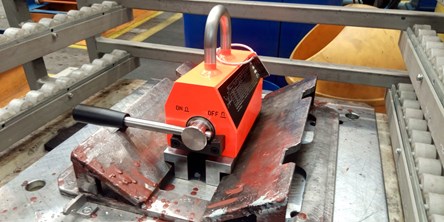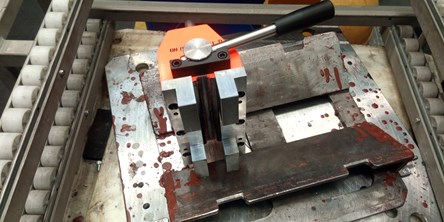 Do you have a similar problem? We would be happy to propose a solution. 
Result:
According to the handling operators, the magnets work and fulfil the tasks for which they are intended.
Reason for contacting and choosing Walmag Magnetics as a supplier:
The decisive aspects were the promptness of the offer, a good price, and the willingness to solve the request, in addition to the excellent availability in terms of service.