Customer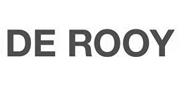 Type of machining


Technology


Electropermanent
Application:
Shaped parts (U-shaped bend) with a smooth bottom surface. See Diagram below. Performed face milling (cutting depth 1 mm), contouring (cutting width 1.2 mm, depth 35 mm) and drilling blind holes to a depth of 14 mm.
Customer requirements: 
A set of 4-5 magnets with 1 control unit. Magnetization at once and the possibility of individual selection of any magnet.
Contouring of parts to the full extent – the possibility of backing with a thin plate has been consulted.
No permanently connected cables in the machine.
Our solution: 
After assessing the size of the parts to be processed, the quality of their contact surfaces with the chuck and the requirement for the possibility of contouring to the full extent, a set of 5 Mastermill 50 chucks measuring 420 x 800 mm (each chuck of 60 poles measuring 50 x 50 mm) was designed, equipped with a set 200 pcs of fixed pole extensions (height 32 mm).

Do you have a similar problem? We will be happy to propose a solution. 
Result/benefits:
The processing of parts took place to our full satisfaction. The biggest benefit is the minimization of clamping times for individual cycles, in the usual way it would be necessary to use a large number of clamps.
Reason for contacting and choosing the Walmag Magnetics supplier:
Positive experience with the previous delivery of an EP magnet for a profile grinder. Promptness and expertise in consulting a suitable solution and the availability of a suitable set in stock.