Application

Technology


Electro/battery
Product

Assignment:
Solution for handling loose material in plastic bags on an automated crane with a capacity of 5 tons.
Application:
Manual hanging of transport bags with material on the hook of the transport plate made of ferromagnetic material and its subsequent lifting and handling along the crane track. This process is controlled remotely via the PLC unit of the lifting device.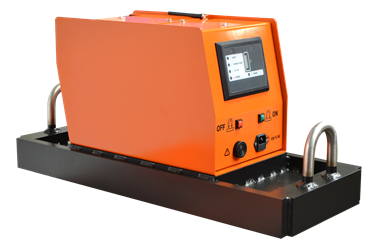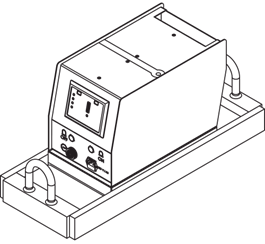 Parameters of our design:
2 pcs of BM 2500 SPC – modified battery-powered electromagnet with suspension lugs on the base. Each magnet is equipped with a built-in radio module for two-way communication with the PLC unit of the lifting device at a frequency of 2.4 GHz with a positionable antenna.
During application, 1 chuck is always mounted on the machine table, the 2nd chuck is used for preparing the workpiece and then these magnetic pallets are replaced using a handling device (not included in the delivery of Walmag Magnetics).

Are you dealing with a similar problem? We would be happy to propose a solution.  
The reason why the Walmag Magnetics design was chosen:
The company approached us on the basis of our previous cooperation in the field of load magnets with a request for an SPC solution for handling using battery-operated EM automation.
The technology and subsequently the production of Walmag Magnetics was able to offer a functional solution in a very short lead time by modifying the STD type magnet BM2500 equipped with built-in control by radio signals for the remote reception of magnetization/demagnetization instructions from the lifting device control system, with backward reporting of operating conditions (radio receiver and transmitter incorporated in the design of each magnet).