We support students with donated magnetic chucks
The greatest human capital are knowledge and skills. That is why WALMAG MAGNETICS s.r.o. supports young talent from the Kroměříž Technical Preparation Center Vocational School - SŠ COPT Kroměříž. Magnetic chucks were given to the school as part of our mutual cooperation. This cooperation aims to improve the training of students and help them prepare for the work process.
The benefit of cooperation between WALMAG MAGNETICS s.r.o. and SŠ COPT Kroměříž for students is the opportunity to obtain a prospective job after graduation. 
Our employees are professionals in their field and that is why products have the highest possible quality. 
Magnetic systems help streamline the work of others.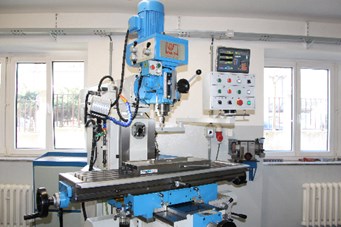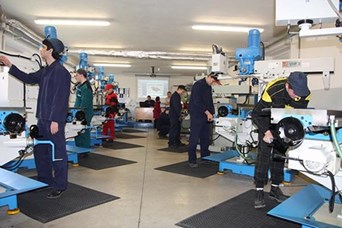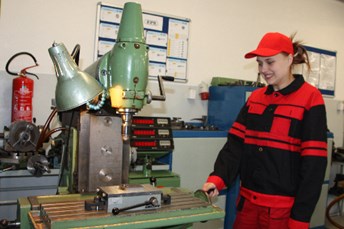 Other learning aids for students of the Technical Preparation Center Vocational School
Cooperation with COPT vocational school continues. Since April of this year, students have been able to use magnetic instruments for handling, machining and demagnetizing ferromagnetic material. We believe that hands-on training makes it easy for students to imagine the range of possibilities from using magnets. They can try for themselves on Neomicro, Neostar and with Neolift lifting magnets and on the DM4 table demagnetizers.
School field trip on 8 April 2015
On 8 April 2015 we welcomed 82 students from the eighth grade of the Holešov primary school on a field trip to our company. The students were given an introduction to the actual environment where WALMAG magnetic equipment is manufactured and then a short lecture on the topic of magnetism, the history of it and how it is used in practice. This year, just like the year before, we received a thank-you note appreciating our willingness and helpfulness in preparing the field trip. The students enjoyed the field trip and the response was also positive from their parents. We believe that it will help them make the difficult choice of what career to pursue. 
School field trip on 7 May 2014
On 7 May 2014 a field trip for eighth grade students of Holešov primary school took place in our company. The field trip was part of an educational project focused on introducing them to further possibilities in choosing their future careers. The tour of our plant by 80 students enabled them to get a good picture of what it is like working in a manufacturing company. Afterwards they watched a presentation prepared to complete the picture of how a manufacturing company operates and what it offers.